Jillian is going to be here before I know it and I am still struggling with what kind of diaper bag I should get. There are so many options out there, the whole decision process is a bit overwhelming!!!!! Here are a few of my choices that I have narrowed down from all ends of the diaper bag specturm. I would love to hear from you Mom's. I really value your input. Do you love your diaper bag? Wish you would have/ wouldn't have splurged on yours? Is there another one that a Mommy friend has that you wish you would have purchased? Any input is welcome, I am trying to find a stylish, yet functional bag.
I love this from Coach, they had it at our outlet but in brown, I would prefer black:

This one is cute from JP Lizzie. I love the bow on the front and all of the little compartments inside:
This diaper bag from Skip Hop received great reviews on diaperbags.com:
This one from Kate Spade is just adorable but it's in brown, I want black: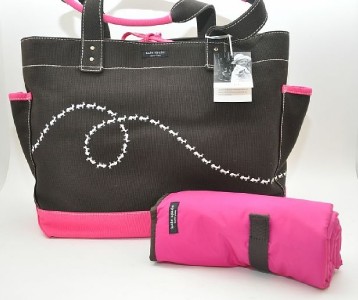 An adorable Kate Spade bag in black: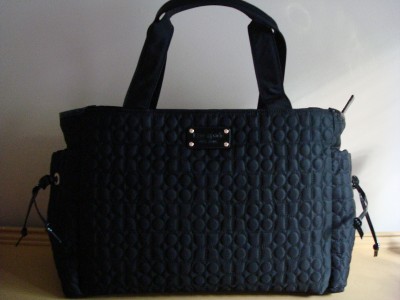 I have also heard a lot about the Petunia Picklebottoms bags.

Thanks for all of your help, I greatly appreciate it!!!
Take care,