This Christmas meant so much to me for so many reasons. If you have been reading my blog for awhile now, you know that
Christmas
has been rather eventful for us, and at times, very unhappy. As depressing as it sounds, this is probably the first

Christmas

in several years that I didn't end up in tears. Last year was technically Jillian's first
Christmas
, however, I spent it watching Jillian glow like a Christmas light bulb under the Billi Rubin lights while eating hospital chicken pot pie. I remember I was so sleep deprived and stricken with worry that day that some one would just ask me a random question about anything and I would just burst into tears.
This year was an amazing

Christmas

, one filled with laughter, family, fun, food and most importantly, a beautiful, healthy daughter to share it with! As stressful as the preparations were this

Christmas

in getting everything ready on time, it was my most memorable Christmas ever. All day Jeff and I kept saying to each other, "Wow, what a difference a year makes!"
Our

Christmas

Weekend in Pictures
Christmas
Eve
We always celebrate Christmas Eve with Jeff's family. It's their family tradition to serve the Italian

Christmas

Eve 7 Fish Dinner.
Jeff, Jillian and I posing in front of Jeff's brother's tree. I wish we would have snapped a picture before Jillian peed through her beautiful Christmas dress on to Daddy's dress shirt!!!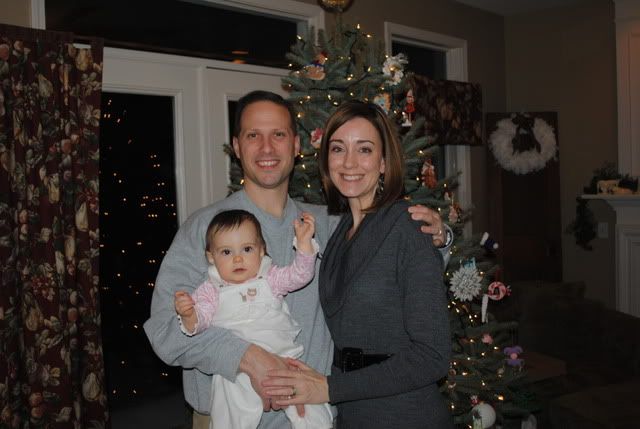 Look at the beautiful Lobster!!!
Jillian woke us up at 6:30am on

Christmas

morning. This was even considered early for her. She must have been excited to see what Santa had brought her!! Jeff snapped a picture of the presents under the tree when we first walked down the stairs.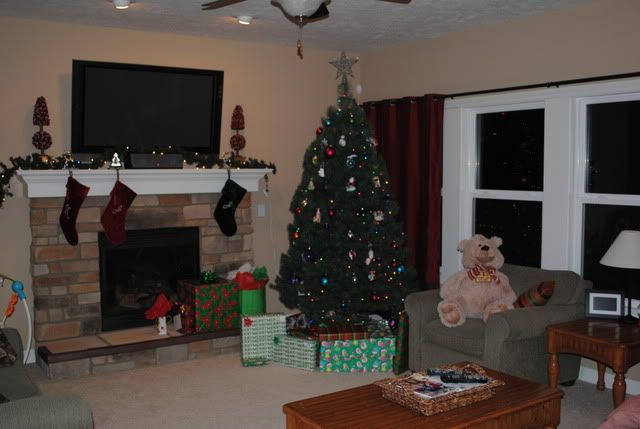 In the middle of opening our gifts, a huge pack of deer showed up in our backyard to wish us a

Merry

Christmas

. I thought they were so beautiful, what an amazing sight to see on Christmas morning. Jillian loves the deer and will always wave to them, it's so adorable!!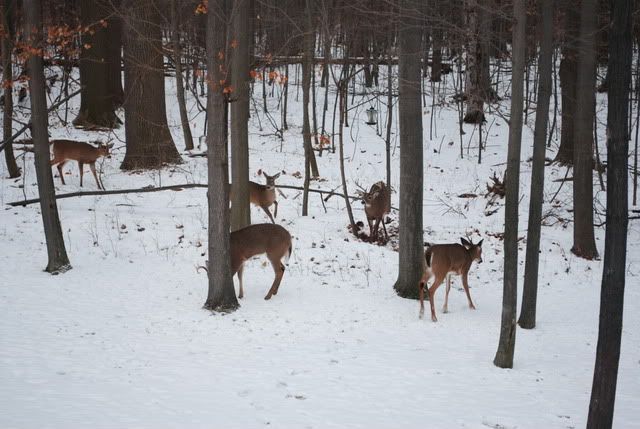 After church, we headed over to my parents house. The insane number of

Christmas

presents that were sitting under my parents tree was certainly a sight to see! They were practically taking over every corner of the Great room and completely spilling out from under the

Christmas

tree. My parents have five grand daughters all under the age of 2 so you imagine the spoiling that occurred on that day. We had to take an "present opening intermission" to reload on snacks and Christmas cookies because it was taking us so long to open all of the gifts. We are so blessed by the generosity of our family.


Jeff, Jillian, and I posing for a picture in front of my parents fireplace.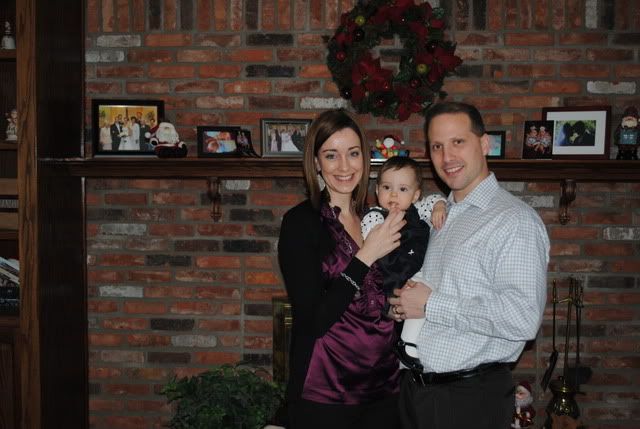 My brother Brian and his wife Stephanie with my sister's new arrival, Katelyn!