I am participating today in Home Tour Tuesday hosted by Shannon over at Webbisodes and Daphne over at Flip Flops and Pearls Home Tour Tuesday Event. Today's home tour features Trimming the Tree!! I am also excited to see a few of my Cleveland bloggy friends, Shannon and Heather participating in today's home tour. I love seeing how you have decorated your homes for the holidays!!!

After last week's stomach bug debacle, the Karen At Home family finally ventured out into the cold this weekend and purchased our Christmas tree.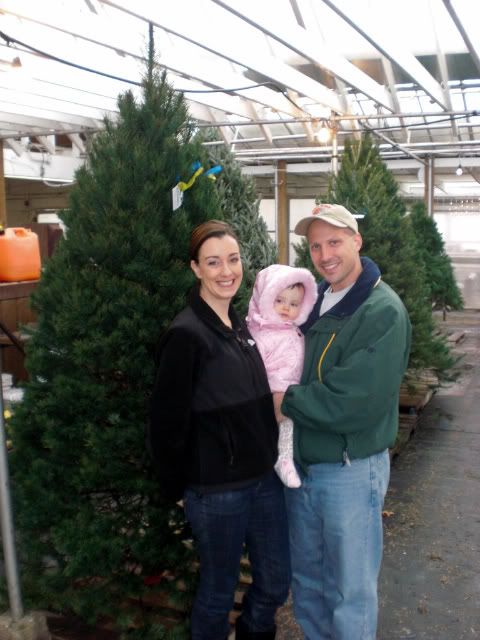 Bringing home our Christmas Tree!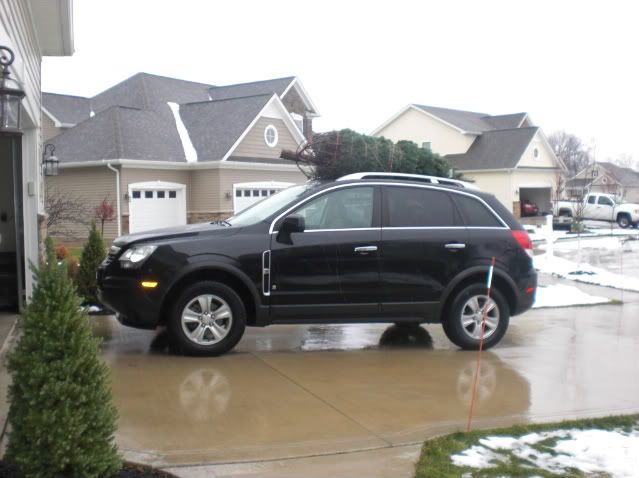 I put most of the ornaments and lights on last night and hope to try adding some ribbon to our tree this year. Since I have not bought the Christmas tree ribbon just yet, do you have any recommendations on where you have found the best ribbon to trim the tree with???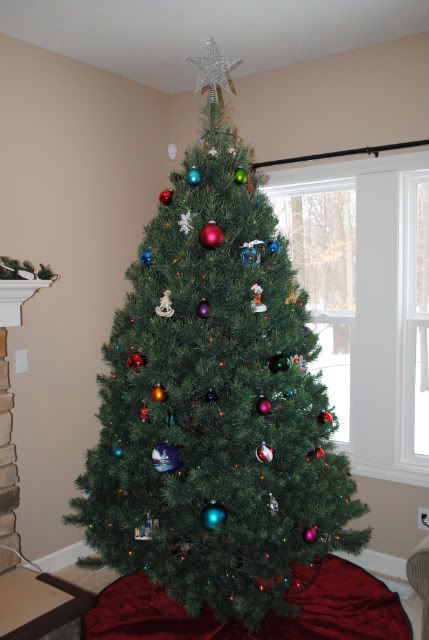 Jillian was only 4 days old last Christmas. Here is one of our cherished first ornaments in honor of our most special Christmas gift last year.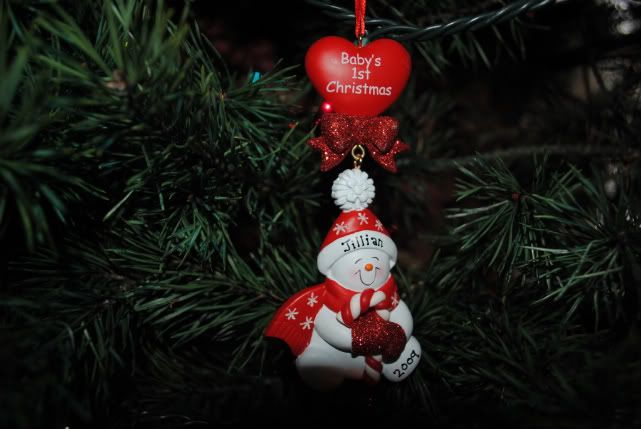 One of our favorite Christmas traditions on Christmas Day is to watch the 24 hour marathon of 'A Christmas Story'. The Christmas Story has an extra special meaning here to the people of Cleveland since the movie was actually filmed right here in Cleveland. Every year Cleveland attracts thousands of visitors from all over the country who tour the Christmas Story home. Leg Lamp included!!!