Thanks to everyone who participated in the First Annual Ornament Exchange with myself and Shannon over at Webbisodes. I couldn't be more pleased with the turn out and all of the excitement surrounding our exchange! I even saw a few of you Tweeting about it, that really made my day!

We had 44 participants from all over the country and I can not wait to see all of your ornaments!!! I also want to extend a huge thank you to Shannon who facilitated the whole Ornament Exchange. She designed the beautiful blog buttons and pretty ornament exchange list. The Ornament Exchange would not have been possible without all of her creativity and dedication to make sure that everything ran smoothly.

And without further ado, here are my beautiful ornaments!!!! I was matched up with Melissa from Meli Faif Life. Melissa's blog is so light and fun, you can just tell that this is the type of person that she is. Her fun personality is apparent in the beautiful ornaments that she selected for our Christmas tree!! Jillian absolutely loves the monkey ornament. She is always pointing at it and wants to touch it.



My personal favorite is the pink hippo with the feather boa. So pretty!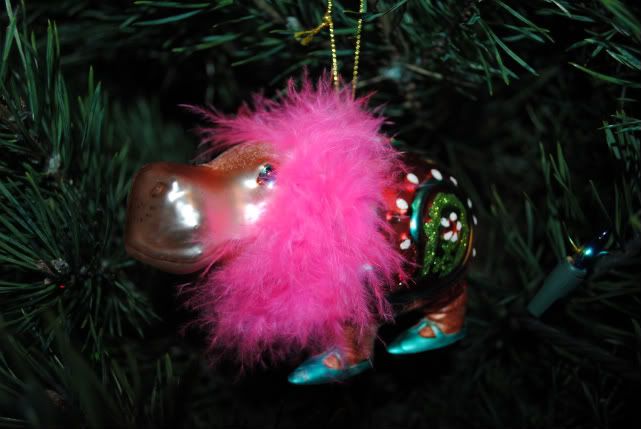 I love the colorful Elephant, all three really add a beautiful pop of color to our tree. Thank you so much Melissa!!




Be sure to link up your beautiful ornaments today by submitting your blog post link below! I can't wait to see every one's beautiful ornaments.

Merry Christmas Everyone!!