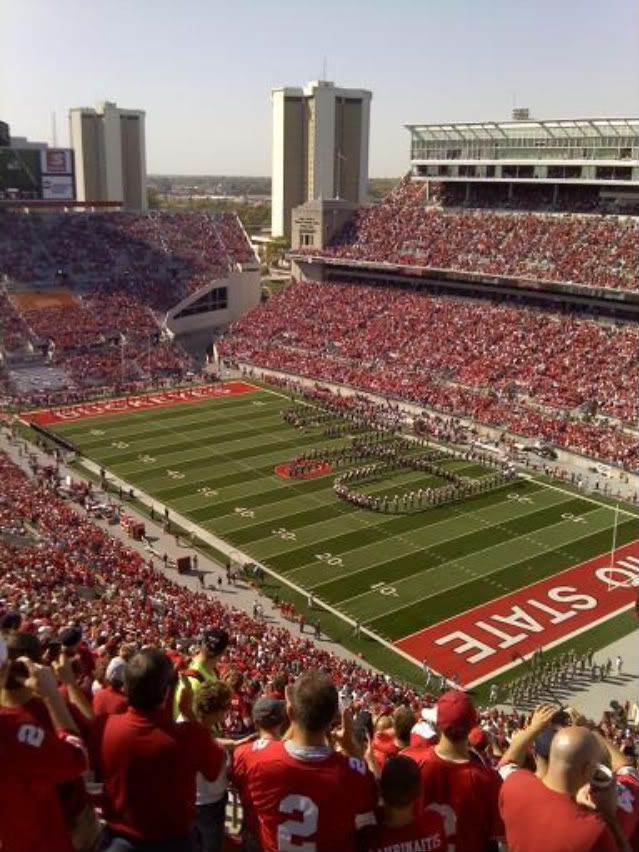 I O! I just had to give a special shout out The Ohio State Buckeyes who are playing the Sugar Bowl tonight!! I also thought all of my Arkansas Bloggy friends would appreciate my shout out too!!! :)
Isn't this a gorgeous photo? My Sister-In-Law Stephanie took a picture of The Horseshoe Stadium when she and my brother were at a game this season. We are a HUGE Ohio State family! My Brother and Sister-In-Law were both in the Marching Band and my sister was on the dance team.
It's looking to be a slow blogging week for me. I am in the midst of getting things ready for Jillian's 1st Birthday party on Saturday and sadly have to put the blog on the back burner for now. I am starting to really stress out with all of the preparation details but hopefully will be back next week with pictures of all the festivities.
Have a great week and Go Buckeyes!!